RADIATOR LEAK
Southland's Quality Radiator Leak Inspection Service
Auto Radiators Southland provides quality radiator leak fix and diagnosis services. We can fix leaks, replace radiator hose and change radiator hose clamps. If you're finding antifreeze (a greenish liquid) under your vehicle, it's very likely you have a radiator leak. Auto Radiators Southland can help.
How do you know if you have a Radiator Leak?
A leaking radiator in the system can cause many problems. Antifreeze leaking is highly corrosive to metal, especially the core and seams. In addition to wearing away your radiator, the coolant loss can stop regulating engine temperature effectively. Cases like these can quickly create an overheating engine and lead to the expense of a total engine rebuild.
Our radiator service technicians recommend a yearly cooling system inspection. By frequently checking fittings, radiator hose clamps, and the individual system components, it's very likely to catch problems before they turn your engine into an overheating expense.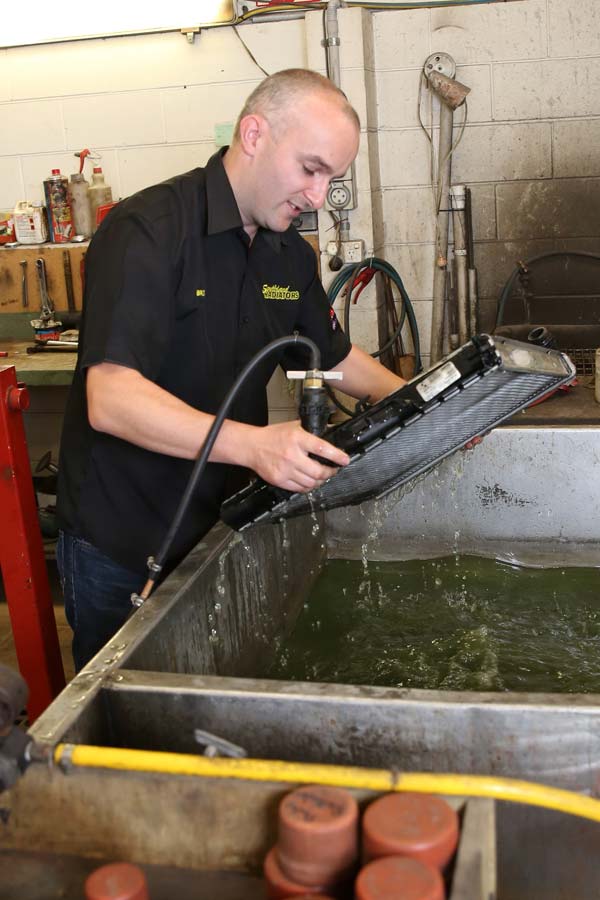 RADIATOR HOSE REPAIR INVERCARGILL
Replacing and repairing the radiator hoses is an easy and inexpensive process. While underlying issues in the cooling system may be more complex, our experience and inventory allow us to provide prompt service for many, if not all types of radiators. At our Invercargill workshop, we pride ourselves on the ability to create cost-effective solutions and take an open, honest approach with customers.
Our certified radiator technicians have been repairing radiators for years. We have seen just about everything when it comes to providing an effective radiator stop leak service. Our ability to repair and restore circulation in your radiator is well known throughout Invercargill.
Choose our Southland Radiators Workshop for Radiator Hose Supply and Repair
Auto Radiators Southland is certified by ADRAD, New Zealand's nationwide network of radiator repair agents. Backed by a national guarantee, we are able to manufacture what cannot be supplied for high-quality results at a competitive price.
Get in contact for a free, no-obligation estimate and find out why more people choose Auto Radiators Southland to undertake a radiator leak repair or replacement of both fixed and flexible radiator hose.
AUTO RADIATORS SOUTHLAND HAS MANY SATISFIED CUSTOMERS THROUGHOUT THE SOUTHLAND REGION, INCLUDING:
CONTACT YOUR


LOCAL RADIATOR REPAIR EXPERT NOW.